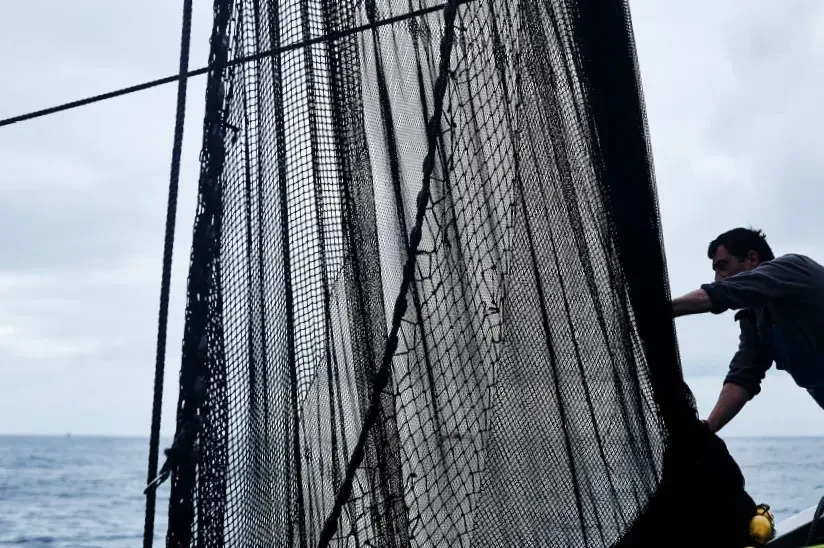 The main ingredient is the same as with the oil-packed anchovies, namely, the fish species known as Engraulis encrasicolus. This product is highly regarded for its meaty, juicy texture, which is achieved by preparing the product fresh using artisanal methods.
1.
ENGRAULIS ENCRASICOLUS
IS FISHED IN THE
CANTABRIAN SEA

The fish net is cast vertically to surround the school of fish. The fishermen work entirely from the surface without anything touching the ocean bottom. This fishing method, known as seine fishing, is fully sustainable and environmentally friendly, ensuring the preservation of the species. We bear the MSC seal, which certifies our use of sustainable methods and the traceability of our products.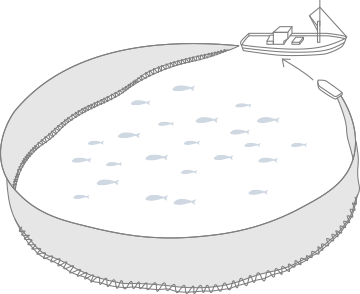 2.
SEINE FISHING
IS AN AGE-OLD
FISHING
METHOD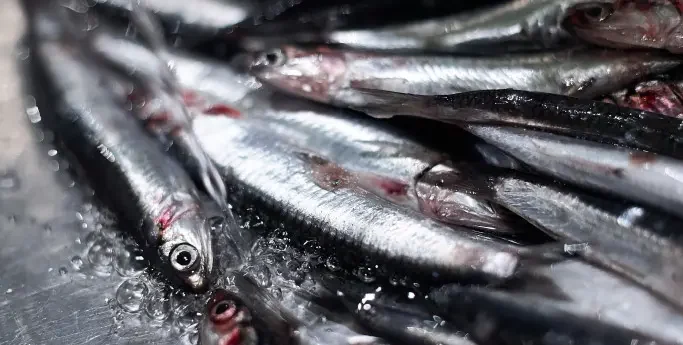 3.
THE WHITE MARINATED
ANCHOVY FILLETS
ARE PREPARED FROM
THE FRESH FISH
The product used comes directly from the market and is prepared within eight hours of being caught. The first step is to select the finest specimens in order to offer the highest quality white anchovy fillets. The fish is then thoroughly cleaned with water.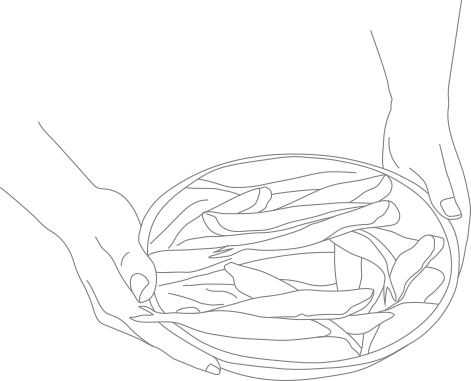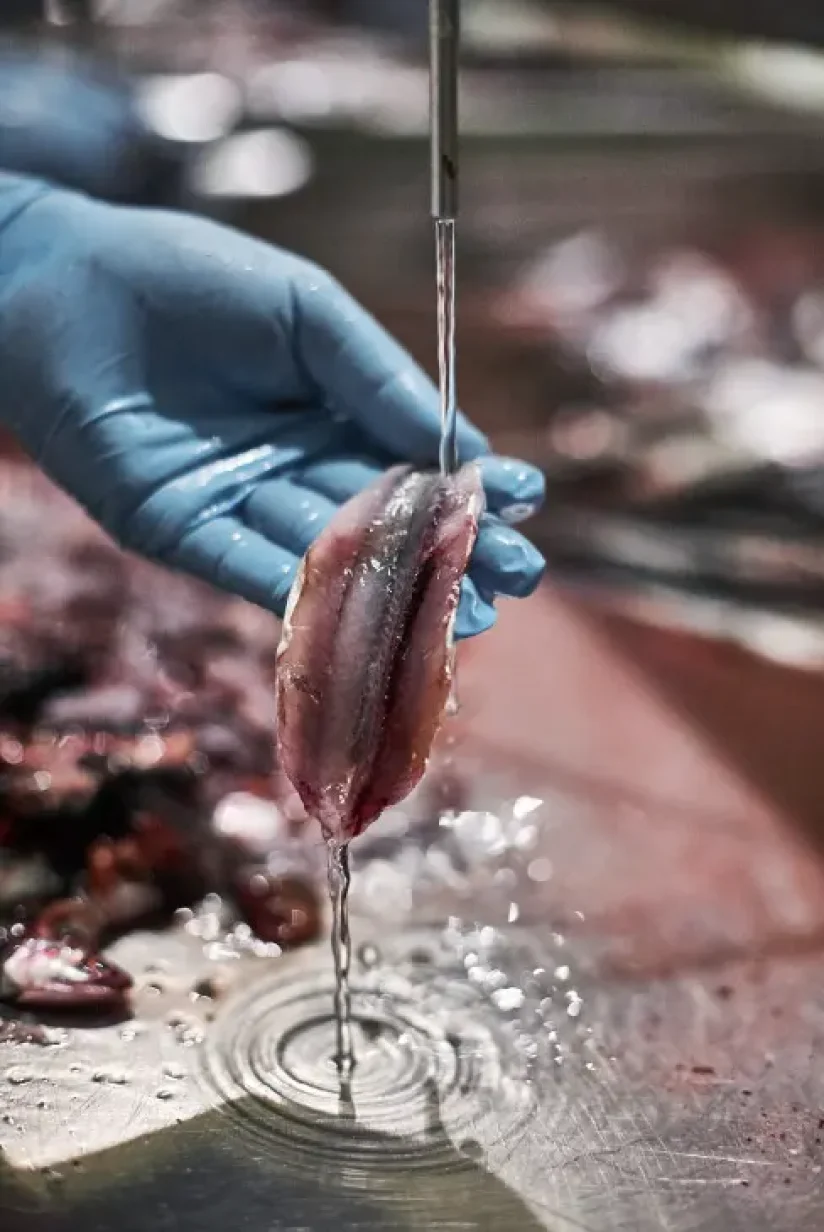 4.
THE HEAD IS
CUT OFF AND
THE BONES ARE
REMOVED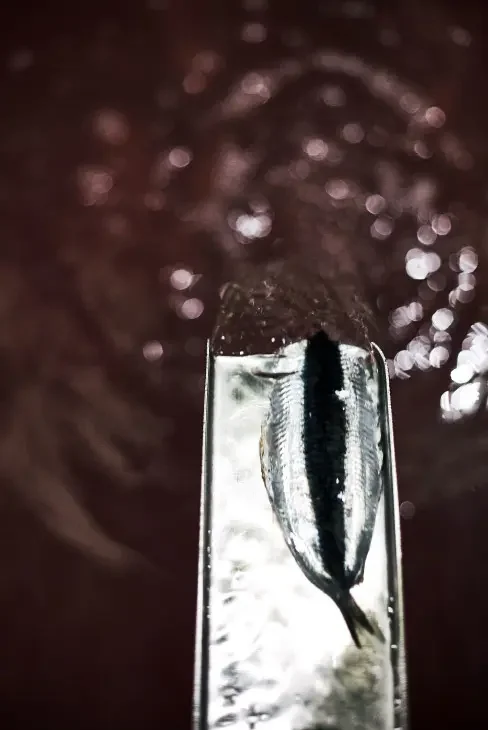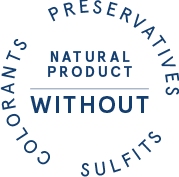 5.
THE FISH IS RINSED
IN PLENTY OF WATER
TO REMOVE ALL
THE BLOOD
Unlike the other variety, the white marinated anchovies do not undergo a long salt-curing process. The fish is processed fresh, within a few hours of being caught, to ensure its maximum freshness and quality. Because it's prepared fresh, it has absolutely no additives or preservatives.
6.
THE WHITE MARINATED
ANCHOVY FILLETS
ARE PREPARED FROM
THE FRESH FISH
The white anchovy is marinated for approximately 48 hours in our own blend of water, vinegar and salt, which gives the product its typical flavour. This recipe and preparation process yield a fillet that is very meaty and juicy, a texture that can only be achieved through manual production.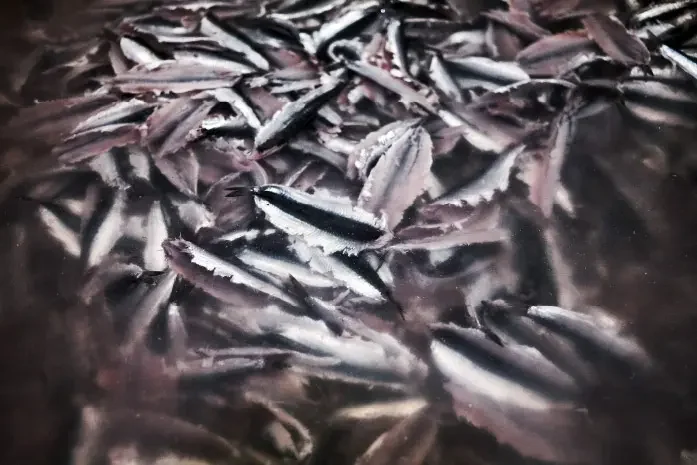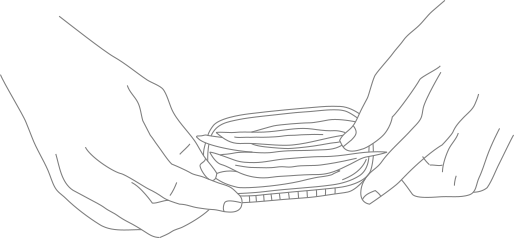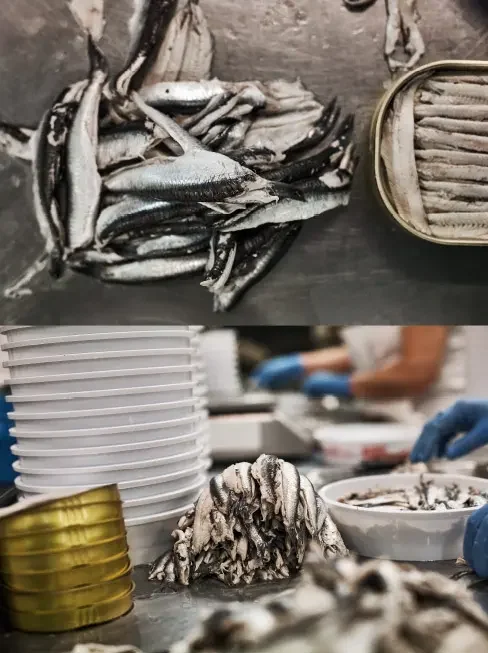 7.
ONCE MARINATED,
THE WHITE
ANCHOVIES ARE
FILLETED
The "sobadoras" are tasked with filleting and selecting the white anchovies, and with packing them in different formats for the various markets.
8.
THE SOBADORAS
HAND FILLET
THE ANCHOVIES
ONE BY ONE
9.
THE FILLETS
ARE PACKED
ONE BY ONE
White anchovy fillets are classified as semi-preserved. To preserve them, the fillets are covered in the finest sunflower seed or olive oil.